As one of the Florida's top providers of title and escrow services, Global America Title Services, LLC. is the company you should turn to when refinancing, purchasing or selling real property. We have been involved with some of the largest commercial and residential real estate transactions in South Florida and keep current with all the new laws and regulations that better protect your privacy - learn more about how we protect you and your data with best practices by clicking here. Global America Title Services, LLC. is conveniently located between Miami and Fort Lauderdale, right off I-95 in Hollywood, Florida. The mission of Global America Title Services, LLC. is to provide unparalleled service to anyone in need of our assistance and maintain the highest standards of professionalism while working in the fast paced Florida real estate market.
Do you need an immediate settlement statement quote? Click here to be taken to our Title Capture application.
Testimonials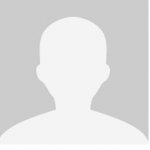 Simply put Anthony and Ross are the best in the business. It is not just about their work product but the amount of time they take to make sure that you are fully apprised of every aspect is what stands them apart from the rest. All my transactions are done with them and I have never doubted their work or questioned anything they raised.
I am happy to have found them and couldn't express my raving reviews about them any stronger.
Ariel M. Saban, Esq.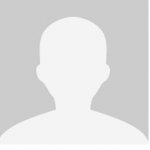 It is with great pleasure that I recommend the services of Global America Title Services, LLC. You want your title company to be professional, courteous, efficient and thorough. They are all that and more. Anthony, Ross and the entire staff will go the extra mile for you and it shows in the repeat business they generate. They have helped me and my clients in all sort of real estate matters and I am certain will continue to do so for many more years.
Thanks a lot for everything!!!!!
Daniel Jerusalmi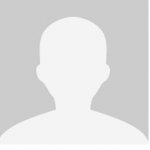 Warning: This is not your typical title company. My Real Estate company and myself personally have been doing business with Global America Title Services, LLC. for nearly a decade. The fact that they are attorney-owned and that my agents have direct contact, at anytime, with either of the two attorneys and their helpful staff, has enabled us to be more productive, sell more and most of all CLOSE more deals. Their accessibility to review documents prior to an offer being made and their availability throughout the entire transaction give our agents the confidence they need when negotiating on behalf of our clients.
Daniel Ickowicz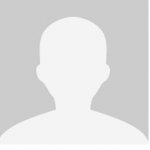 Global America Title Services, LLC and its staff have been working on all my real estate closings for years. Ross, Anthony and their staff are always available to answer any questions I might have and respond to all my inquiries in an expedited manner. As a very busy attorney, I appreciate lawyers that know their area of the law and I can say without doubt, that Ross and Anthony know real estate law!!!! Having Ross and Anthony's expertise and guidance should an issue arise between contract and closing is extremely valuable and provides a very busy person, such as myself, with the peace of mind that I need to know that my interests are being protected.
Another noticeable distinction between Global America and other closing agents, is that their attention to detail does not waiver due to the type of the transaction and its amount. Whether the transaction is for commercial or residential and the purchase price is large or small, Global America treats each and every transaction the same and that is with detail, efficiency and with excellent customer service.
I would recommend Global America Title Services for all your closing agent/title agent needs. From my experience, they will do everything possible to ensure that the transaction is stress free for all parties involved.
Sagi Shaked, Esq.
Get in Touch
2323 Hollywood Blvd,
Hollywood, FL 33020
Phone: (954) 620-1100
Fax: (954) 620-1105
Open Hours
Mon-Fri: 9:00 AM - 5:30 PM
Weekends: Closed